About
Our engineers' competencies are centered around design technologies, and capable of making value-added proposals.
In the field of product design, ranging from auto parts to home appliances, we provide comprehensive technical services for customers in a wide range of industries. We have expertise in the three fields of mechanical design, electrical and electronic design and software development, Our strength lies in our solutions that combine know-how and skills cultivated in each field. Use our strengths, and make proposals for manufacturing with higher functionality, higher quality, and higher efficiency.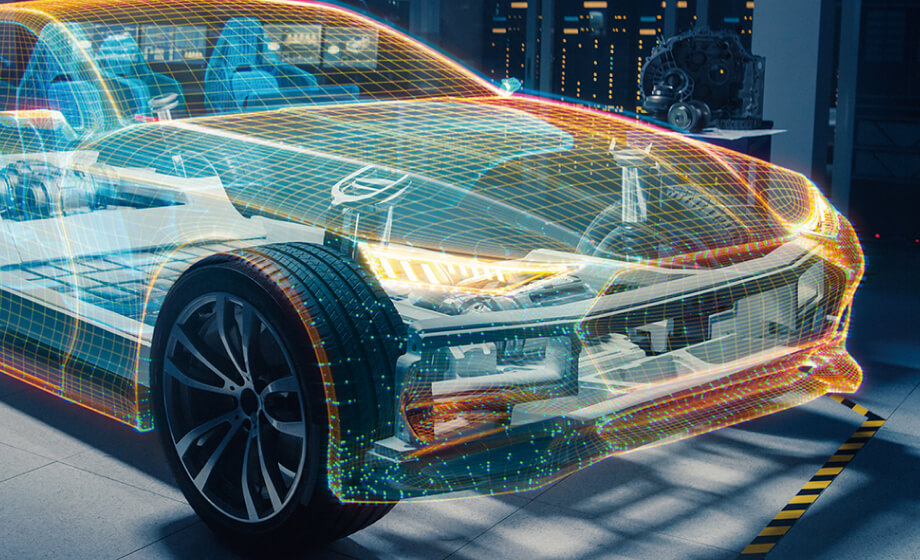 Service list
Service list

Automobiles
Mechanical Design
■Capabilities

Structural Design of Auto Parts, 3D Modeling, Optical Design, Flow Design, Mold Design Support, Test Evaluation, Various Analyses, etc.

■Design Tools

CATIA V5, NX, COPE-NX, Nadams, Converge, LucidShape, GeomCaliper, etc.

■Case Studies

Lamp/Mirror/Seat/Instrument Panel, Airbag/Fuel Injector/Accelerator Pedal Module, etc.
Electrical and Electronic Design
■Capabilities

In-vehicle ECU/Sensor/Electrical and Electronic Design of Actuators, Circuit Design, Circuit Board Pattern Design, Examination of Electronic Components, EMC Testing, Support for various evaluations, Measurement Technology, etc.

■Design Tools

SPICE, MATLAB, CR-8000, Various Measuring INstruments(Oscilloscope, Digital multimeters, Function generator, etc.)

■Case Studies

Body ECU, Hybrid Control ECU, Headlamp ECU, Headlamp Control Actuator, LED Driver Module, Millimeter Wave Radar
Embedded Software Design
■Capabilities

In-vehicleECU/Embedded Software Design for Sensors, Requirement Definition, Basic Design, Detailed Design, Coding, Unit Test, Integration Test, Comprehensive Test

■Development Environments

Visual Studio, etc.

■Languages

C language, Assembly language, etc.

■Others

Emulator etc.

■Case Studies

Body ECU, Engine ECU, Headlamp ECU, Image sensor

Home
Appliances/
Electronics
Mechanical Design
■Capabilities

Structural Design of Home Appliances, 3D Modeling, Mold Design Support, Packaging Design, Test Evaluation, Various Analyses, etc.

■Design Tools

Pro/ENGINEER, Creo Elements/Direct Modeling, AutoCAD, NX

■Case Studies

Household Air Conditioner and Industrial Air Conditioner Indoor Unit/Condenser Unit, Small Commercial Printer
BUSINESS FIELD
Technical Fields